Often when I'm meeting with clients, I talk to them about how much of the property that Infolio source is not officially for sale. It's not listed with any agency, it's not advertised. In the real estate industry, we call this kind of hidden property 'off market' – it's a secret cache of property that few buyers will ever enjoy access to.
Uncovering this 'secret' property market is often a motivating factor for those seeking the services of professional property advocates such as Infolio: they want access to this unseen portion of properties and motivated vendors.  At Infolio, 30% of everything we purchase on behalf of our clients is unadvertised. In the past 8 years of business, 100% of all purchases about $3 million has been acquired 'off market'. These figures illustrate the untapped amount of potentially available property waiting 'off market', wholly invisible to the average punter.
So how does this secret property market work?  How do you sell – or buy – a secret? First step: you'll need to get connected. Reach out to premium, qualified buyer's advocates such as Infolio. Not all advocates are equal, and not all advocates will provide you access to premium property that will best suit your requirements. Happily, Infolio Property Advisors are considered 'A Grade' property buyers because our clients are serious decision makers. When we say that we're ready to buy on behalf of our clients, agents know that we are serious. After all, our clients wouldn't pay an advocate to help them acquire a property if they weren't really ready to buy. Our clients have 'skin in the game': they are both qualified and ready to purchase property that meets our rigorous value criteria. For an estate agent who wants to effect a quick, seamless 'off market' sale for a private high nett worth client, dealing with 'A Grade' property buyers is essential to success. That's why Infolio Property Advisors enjoy such unrivalled access to premium 'off market' stock: when we say we're buying, we're buying.
So why would a vendor want to sell their property in secret?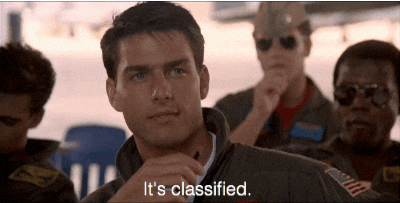 Why indeed! I'm often asked why a vendor wouldn't want to enjoy the competition of the open market, opting instead to sell 'off market'. Here are some of the key motivators behind a vendor's decision to sell in secret.
They have kids. If you have children, toddlers or babies underfoot you certainly won't want to put yourself through 3 open houses per week.
Privacy. For some vendors, the idea of 100 people trudging through their home make them deeply anxious.
Personal Profile. Captains of industry, personalities of note. Many high-profile individuals prefer their real estate transactions to be discreet.
Selling … At A Price. Vendors who have a dream price in mind – if they reach it they will sell, but they'll stay put if not.
Fuss Free. Some vendors want a no-fuss, low-cost sales campaign without traditional marketing.
Why Buy A Property That's 'Off Market'?
For Infolio's clients buying a home 'off market' doesn't necessarily mean that you are purchasing a property for less than its natural value. But you may be able to negotiate exclusively to purchase a property, which offers savings in the form of reduced competition – which is worth its weight in gold! Buying off-market using an advocate also gives you access to hidden properties unadvertised to the wider public – one of which might be the perfect fit for you.
Curious about buying 'off market'? Speak to Infolio Property Advisors and unlock the secret property market!